In 2002, singer Avril Lavigne hired lookalike Melissa Vandella as a "lure", i.e., someone to deal with the annoying paparazzi.  But, in 2003, did Ms. Lavigne unexpectedly die?  Was she replaced by Vandella to keep $ rolling into the record companies?  There are pros and cons to this news story.
---
PROS
There's no doubt Ms. Lavigne's appearance has changed.
Conspiracy theorists allege a height difference for the new Lavigne.
Handwriting also differs.
After Avril's second (real) c.d., her image changed to more "poppy" songs, e.g., "Girlfriend"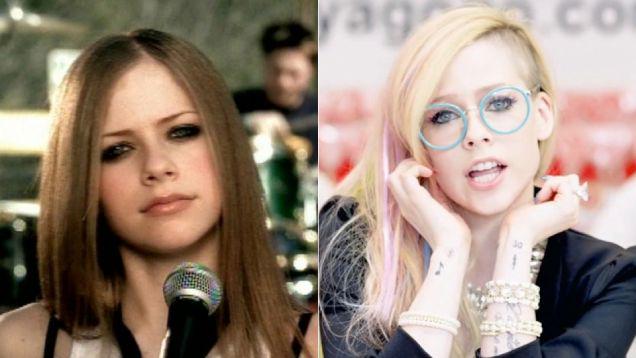 and
"Hello Kitty".
There are supposed hints in the new songs that the old Avril is dead.
CONS
Appearance change could be due to plastic surgery or simply aging.
As for her handwriting, it's not uncommon for people to have two different styles of handwriting.
Avril's second c.d. didn't sell as well as her first.  Her record company may have forced her to shift to more saleable music.  Pop always sells.
Hints at her death are open to interpretation.
---
A similar conspiracy theory erupted over singer Paul McCartney in 1966, who supposedly was killed in a car crash.
The Beatles used this rumor as a publicity stunt and nothing more.  It has been officially debunked.
Text © 2017 – ERN