December 14 marks the fourth anniversary of the Sandy Hook Elementary School shootings.  I'm sure those who watch the MSM news will be bombarded with a lot of anti-gun propaganda.  Before you swallow their bile, I ask that y0u compare it with a real shooting:  Columbine High School – 1999.
There is ample evidence of what happened there.  What about Sandy Hook?
Why did their security cameras go missing?  Where are the crime scene photos?
Why was the school torn down?  (Columbine wasn't.)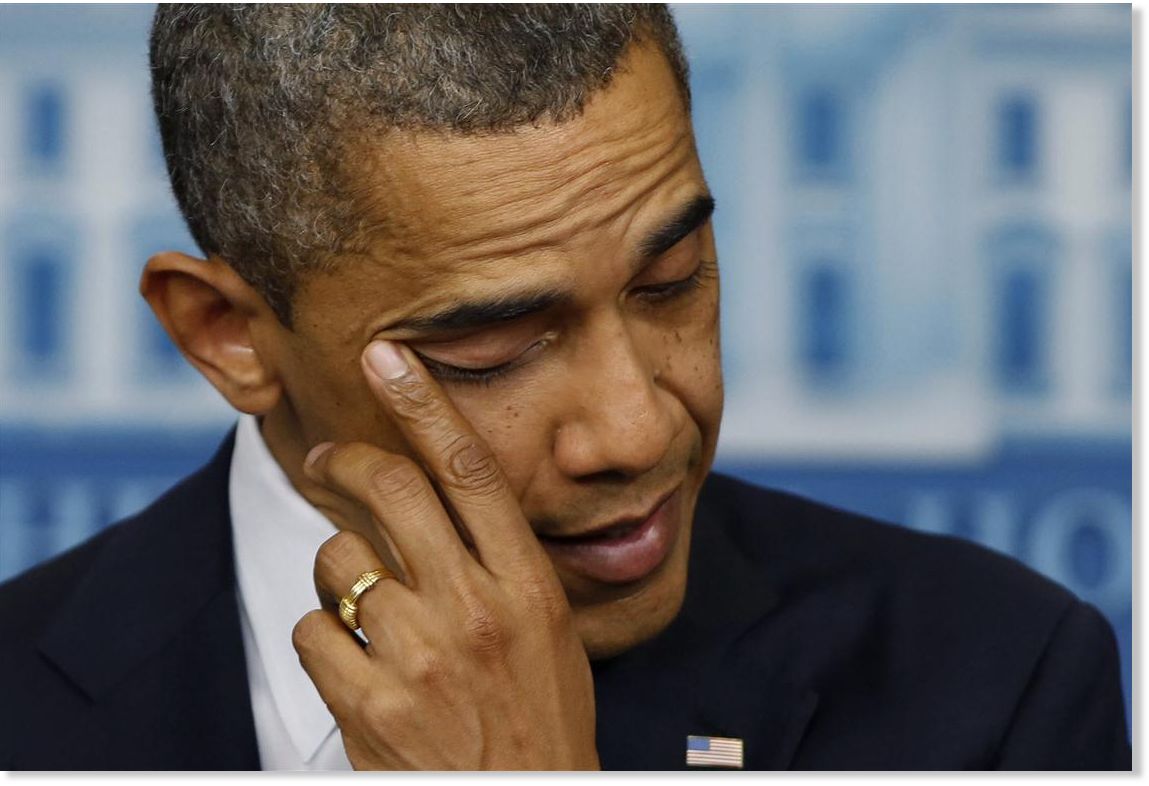 Why did Pres. Obama give the middle finger when he first spoke about it?
 Why are so many family members laughing and smiling?
 Why are two gunmen seen running away into the woods?
Why are Adam Lanza's photos digitally-altered to make him appear older and insane?
 Why is there a video of police running into the wrong school?
Why is the one photo taken of a small number of kids being evacuated?  Where's the rest?  (Is this a fire drill photo from the previous year?)
  Why were foreign troops seen and heard that day?
Is Newtown a haven for Satanists?  Why is there so much witchcraft in their background?
At the funerals, why were all the children's faces unseen?
Was this a CIA "black ops" designed to enforce a nationwide gun ban?
Was this, in fact, a test to see how the public would react to a staged event?
2016 marked the year when many eyes were opened to extreme brainwashing techniques of the MSM in order to get Hillary Clinton elected.  The MSM, who oversampled polls and believed their own fake news.  Likewise, they will continue pushing their agenda and defaming those who prove they are liars.
For more information, click link:  https://ericreports.wordpress.com/2014/12/10/sandy-hook-govt-inside-job-cash-cow/
Photos from vebidoo.de, thesleuthjournal.com, vatchinga.com, freedom-articles.toolsforfreedom.com, apfn.org, fellowshipoftheminds.com, haikudeck.com, dayworld.org.
Text (C) 2016 – ERN